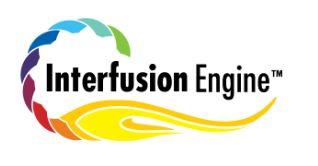 Every Elected Official's Website Needs An InterFusion Engine
Having a modern, responsive website is a great thing. If your elected official has been wise enough to select GSL Solution's HillTop service to drive their official website, then they've got the best solution in the business working for them already. However, as we all know because we are living in the amazing 21st Century, an elected official's office does not just use one piece of software to accomplish all of its tasks. Rather, we assemble a best-of-breed collection of digital tools that we use to do all that we do. Wouldn't it be great if our tools could talk with each other?
What Is The InterFusion Engine?
The GSL Solutions technical team has been creating web-based solutions for our customers for over 15 years. During this time, we've pretty much seen it all. Almost from the beginning, our customers have been coming to us and asking us if their HillTop service could be interfaced to a wide variety of different software applications.
The reasons for these requests were always the same. HillTop is just so darn easy to use that once it is adopted by an elected official, the entire office starts to use it as the single content management system (CMS) that holds both the elected official's plans for the future as well as a record of all that he or she has already done. There is just so much information eventually being stored in HillTop that very soon the question of how to get that information out of the HillTop system and into other systems without having to retype it comes up.
The HillTop service has been built with the need to simplify the transfer of data both to and from the HillTop service in mind. HillTop has been designed with a component called the InterFusion Engine™ which handles all of HillTop's needs to both receive data from other software applications as well as provide it to applications that need data from HillTop.
How Do You Use An InterFusion Engine?
HillTop's InterFusion engine is a powerful tool. When the HillTop system needs to import data that is contained within another software application, the GSL Solutions technical team will open up the InterFusion Engine component in order to interface to this application. Most applications these days come with what is called an application programming interface (API). These API's are the sets of commands that the application will recognize when it receives them from an external application. The GSL Solutions technical team will encode the application's API into the InterFusion engine. Once this is done, then HillTop will be able to send commands to retrieve data from the other application using its native language.
Likewise, in certain circumstances an external application will request that HillTop provide it with data that is contained within HillTop. Once again, the GSL Solutions technical team will open up the InterFusion component as they prepare to create a new interface to this external application. Once this is done, the team will investigate what this interface needs. Requirements will include type of data, how it should be formatted, and how it should be delivered (as a text file, as a spreadsheet, or as a series of computer data commands). Once this is known then the HillTop InterFusion Engine can be programmed to create the correct set of output data in the correct format as needed by the external application.
The HillTop service runs on a modern high-powered server. This allows it to provide almost unlimited processing capability to its InterFusion Engine component. This means that multiple interfaces to external software applications can be supported at the same time. The fact that the HIllTop service can both accept inputs and generate outputs that allow the other applications in an elected official's office to be more efficiently used means that the HillTop service sits at the center of the office's IT infrastructure. As an office's processing needs grow, the HillTop solution that they are using can be easily scaled to meet their growing needs. HillTop is a software-as-a-service solution and so the servers that it uses can be upgraded behind the scenes with no impact on the office that is using it.
What Does All Of This Mean For You?
Like it or not, we are all living in an increasingly interconnected world. What this means for an elected official is that in order to accomplish the job that they have been elected to do, they are going to have to find a way to get the various software applications that their team uses in the office to talk to each other.
If an elected official has already selected GSL Solutions' HillTop service to power their official website, then they already have a solution to the interconnection problem at hand. HillTop comes equipped with a module called the InterFusion Engine which has been specifically designed to permit HillTop to be interfaced to external applications. The InterFusion engine can be interfaced to applications that want to provide HillTop with data as well as with applications that need to get data out of the HillTop service.
By selecting GSL Solution's HillTop service to drive an official website, an elected official's office has the ability to interconnect the various software applications that the office is using. Using the HillTop service's InterFusion Engine data can be easily interchanged with the other applications used in an office. The next time that you have to move your data between applications, be sure to check out what HillTop could do for your office.
- Dr. Jim Anderson
HillTop –Political Web Sites That Get The Vote!™
Question For You: Do you think that linking together all of the software that an elected official uses will benefit the office?
GSL Solutions' HillTop service provides politicians with a way to get voters more involved with the political process. HillTop has been designed by politicians, for politicians in order to provide easy-to-use tools that make updating a political website with current and topical information easy to do. The website becomes a powerful communication tool between the politician and the voters. More information can be found at:
www.HillTopCMS.com.
Tags: application programming interface, API, software, exchange, update, information, political web site, campaign, voters, reelected, issues